© All Rights Reserved - Website Designed By: Bobby Sizemore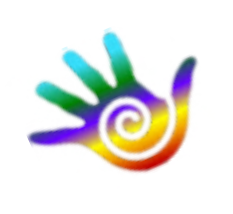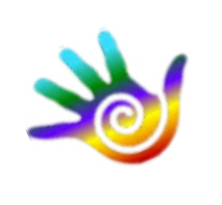 May of 2019 - This project was inspired by one of our giraffes from The Living Desert Zoo that passed away. He was dealy loved by the volunteers and staff that worked with him and fed him.
The trees in the background representative the Acacia trees of Africa which the giraffe feed upon. The beautiful sunset is typical of Africa as well.
I painted the sunset background first, than the giraffe and then the trees. The eye of the giraffe was the most challenging to get right. A very fun project!
September of 2017 - This was a commissioned gourd project from a friend. She is very fond of the ocean and had a collection of sea glass and shells and asked me to make a gourd for her.
I decided to make it a lighted gourd to show off the sea shells and sea glass. The Nautilus shell is a half shell. I carved in the spaces for the shells and sea shells. The top is a blue glass sphere. I mounted it on an aval wood base and mounted a light inside.
I love the ocean as well and I collect sea shells so this was really fun and inspiring to do.
December 2015 - Given my love for the oceans and my affinity for Orca Whales, this project was exciting to do. This was my very first carving on a gourd. This was challenging because I have never carved before and I was unable to find any training on carving gourds on line. I had to make it up as I went along.
I am quite pleased the way this project turned out. The top has sand and sea shells glued on it. Painting it was a bit difficult as well. I was just learning to paint. This was about the fifth gourd I had ever painted.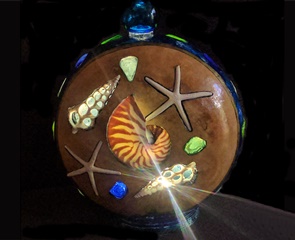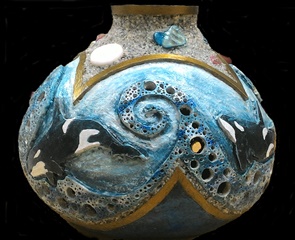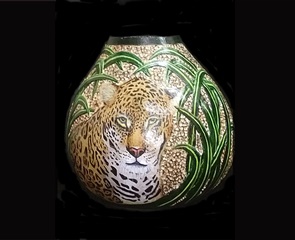 May 2019 - I love cats. This was my first cat of choice to paint. A Jaguar! The body of the jaguar is the actual colour of the gourd. This was the first time I have painted fur. I am starting to get really good at painting eyes.
The background is painted and carved blades of grass to give it a three dimensional look. I was very surprised how well this project turned out given it was my first time to paint a cat and fur.